FUTURES Foundation's TSIC Program Receives $47,776 From Gemberling Miller Foundation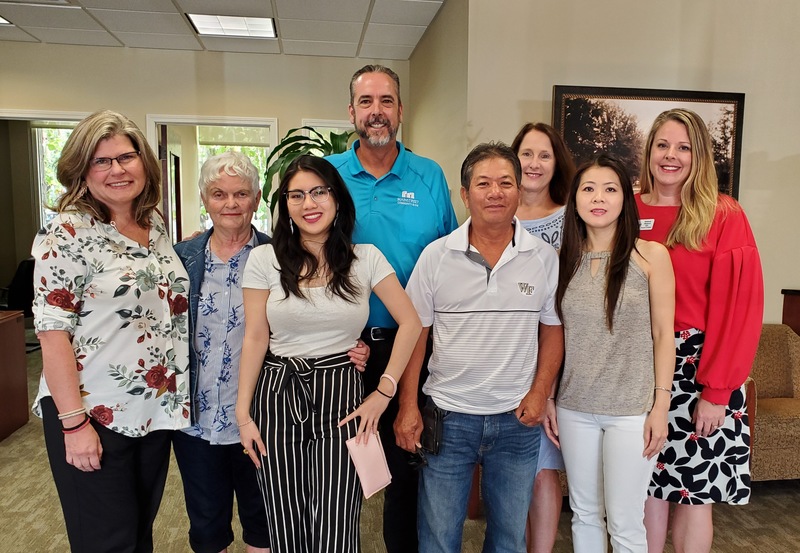 FUTURES Foundation for Volusia County Schools recently received $47,776 from the Gemberling Miller Foundation to support its FUTURES Take Stock in Children (TSIC) scholarship & mentoring program for low-income, at-risk high school students.
The Gemberling Miller Foundation is a local family foundation with a mission to provide charitable grants to nonprofit organizations. In honor of the family patriarch Lawrence E. "Larry" Miller, Ph.D., who passed away suddenly in August 2019, the foundation's directors selected a charity that embodied his passion for all students to receive a higher education. The foundation's donation will be used entirely to purchase scholarships for students entering the FUTURES TSIC program in 2020 and is eligible for a dollar for dollar match.
"We were so happy to find an organization like FUTURES, Inc., that shared our passion for helping those in need that are willing to put in the effort to help themselves," stated Scott A. Miller, President of the Gemberling Miller Foundation. "We are confident that many lives will be changed with our donation and that Larry Miller would have been proud to support such a worthy cause."
TSIC scholars are selected based upon financial need, academic achievement, good character and community involvement. They receive the benefit of volunteer adult mentors working with them throughout their high school years, as well as the support of FUTURES TSIC Student Services & Mentor Coordinator Shimene Shepard and College Success Coaches Justine Florez and Wendy Feigenbaum, to ensure they graduate successfully from high school and are prepared for and enter college.
TSIC scholarships are funded through community and individual donations such as the Gemberling Miller Foundation's recent investment. Donations currently are matched dollar for dollar through the Florida Prepaid College Foundation's Stanley Tate Project STARS (Scholarship Tuition For At-Risk Students) Scholarship Program. FUTURES TSIC program typically awards a four-year college tuition scholarship purchased through the STARS Program.
Mentors are being recruited for TSIC students and anyone interested in volunteering 30 minutes each week on a high school campus during lunch may contact Ms. Shepard at sashepar@volusia.k12.fl.us or 386-255-6475, ext. 50724.
---
Bookmark & Share
---
User Comments
Be the first to comment on this post below!