FUTURES Welcomes the 2019 Class of Tomorrow's Leaders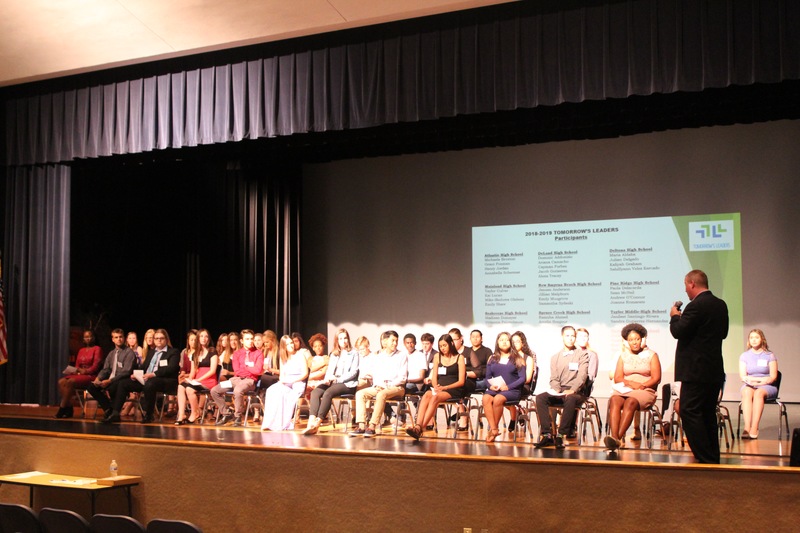 Daytona Beach, FL -- FUTURES Foundation for Volusia County Schools is proud to announce the selection of 40 high school juniors to participate in its Tomorrow's Leaders Program. This is the 31st class of Tomorrow's Leaders which develops young leaders for our community.
The students, representing all 10 area public high schools, recently attended an orientation session and during the next five months will participate in five day-long seminars coordinated by community leaders. The seminars are designed to familiarize the students with different aspects and services in Volusia County and to develop leadership skills.
Included in the program will be lectures, discussions and tours of various businesses and governmental facilities. Seminar subjects include: the arts; criminal justice court system and branch jail; economic development and manufacturing; education and governmental systems; leadership, diversity and ethics; healthcare; and social services. Tour sites include Atlantic Center for the Arts, Bob's Space Racers, Circuit Judge Leah R. Case's Courtroom, Embry-Riddle Aeronautical University, Halifax Health Medical Center, Halifax Urban Ministries' Hope Place, Houligan's a Spirited Sports Grille, Stewart-Marchman-Act's Residential Adolescent Program, Volusia County Branch Jail, Volusia County Council Chambers, Volusia County Elections Department, Volusia County Historic Courthouse, and Volusia County Schools' District Administrative Complex.
Through the seminars, panel discussions and study groups, these high school juniors will be challenged to expand their awareness of the interrelationships and complexities of our community.
Participating in this year's Tomorrow's Leaders Program are:
Atlantic High School
Michaela Broxton
Grant Foxman
Hank Jordan
Annabella Schermer
DeLand High School
Dominic Addonizio
Ariana Camacho
Cayman Forbes
Jacob Gutierrez
Alexa Tracey
Deltona High School
Maria Aldaba
Julian Delgado
Kaliyah Graham
Sahillyann Velez Kercado

Mainland High School
Taylor Culver
Kai Lucas
Mike-Ifeoluwa Olalemi
Emily Shaw
New Smyrna Beach High School
Jensen Anderson
Jillian Malphurs
Emily Musgrove
Samantha Sydeski
Pine Ridge High School
Paola Delacerda
Sean McNeil
Andrew O'Connor
Joanne Romarate
Seabreeze High School
Madisen Domayer
Vivianna Feigenbaum
Andrew Lagrotta
Catherine Marinaccio
Bailey McQuarrie
Spruce Creek High School
Ramsha Ahmed
Amelia Bonjour
Emma Dominguez
Adam LeBlanc
Taylor Middle-High School
Janileet Santiago-Rivera
Sandra Gutierrez-Hernandez
University High School
Julia Duncan
Coral Estes
Eric Hartless
Sarah O'Neill
The Tomorrow's Leaders Program is presented by the FUTURES Foundation for Volusia County Schools, a 501(c)(3) non-profit, direct support organization, whose mission is to engage business and civic leaders to promote and achieve educational excellence for Volusia County Public Schools.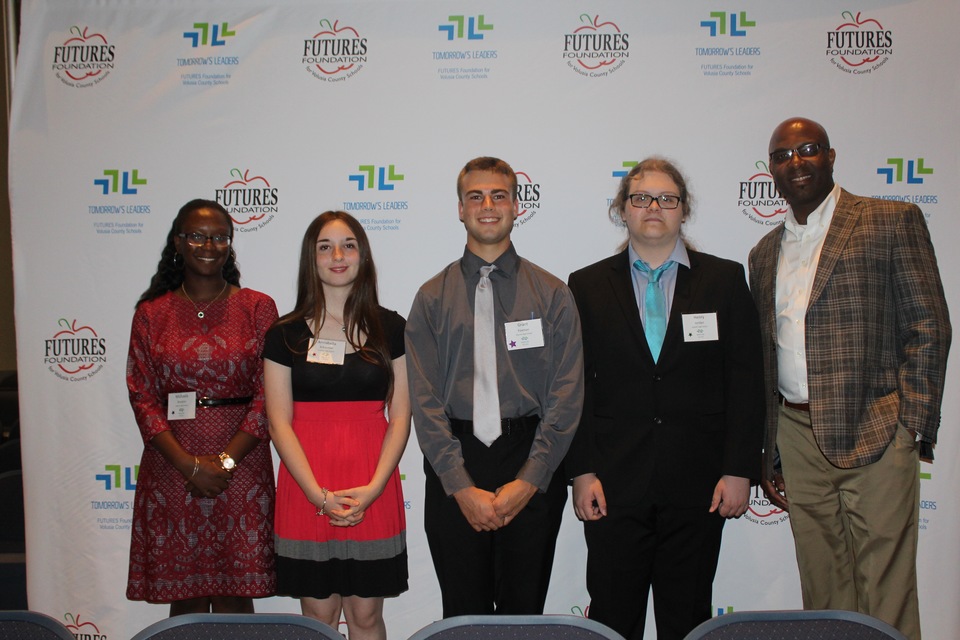 Atlantic High School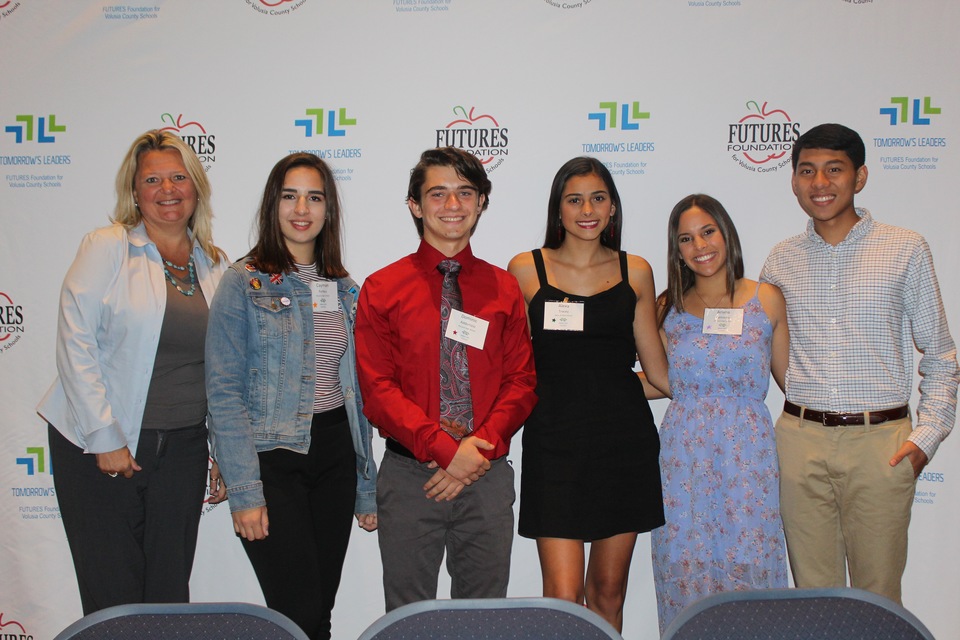 DeLand High School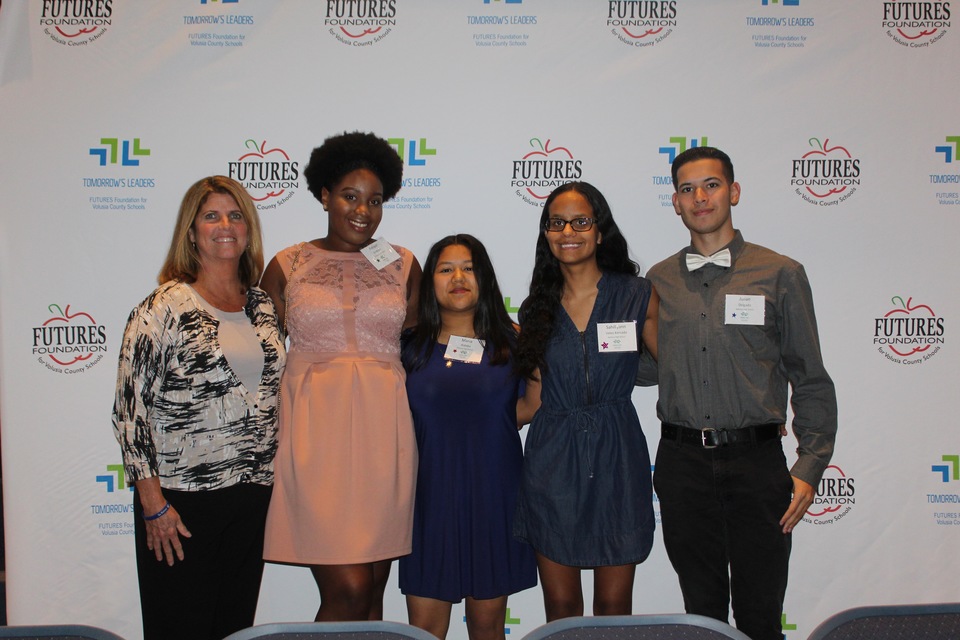 Deltona High School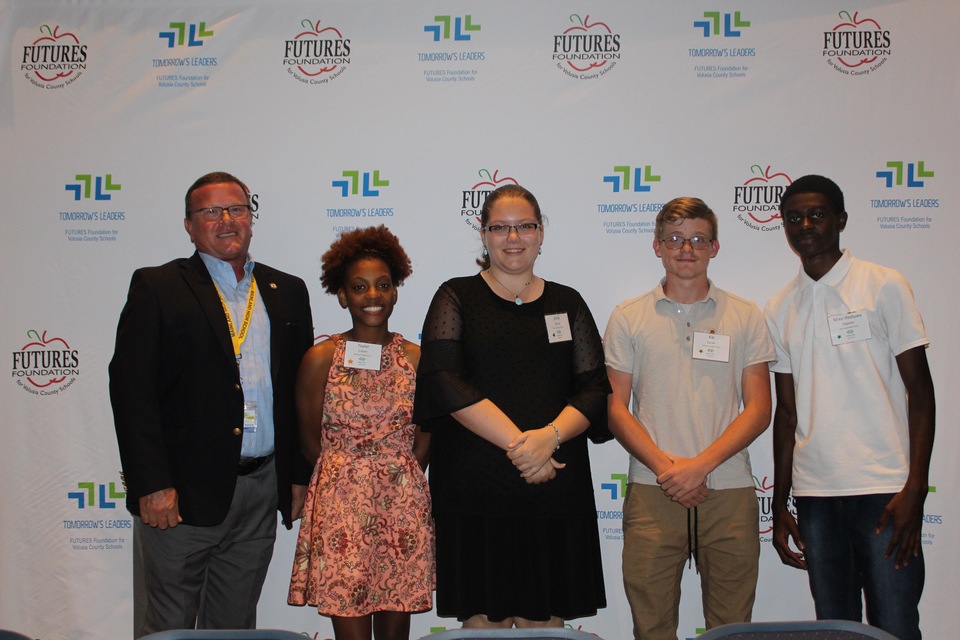 Mainland High School
New Smyrna Beach High School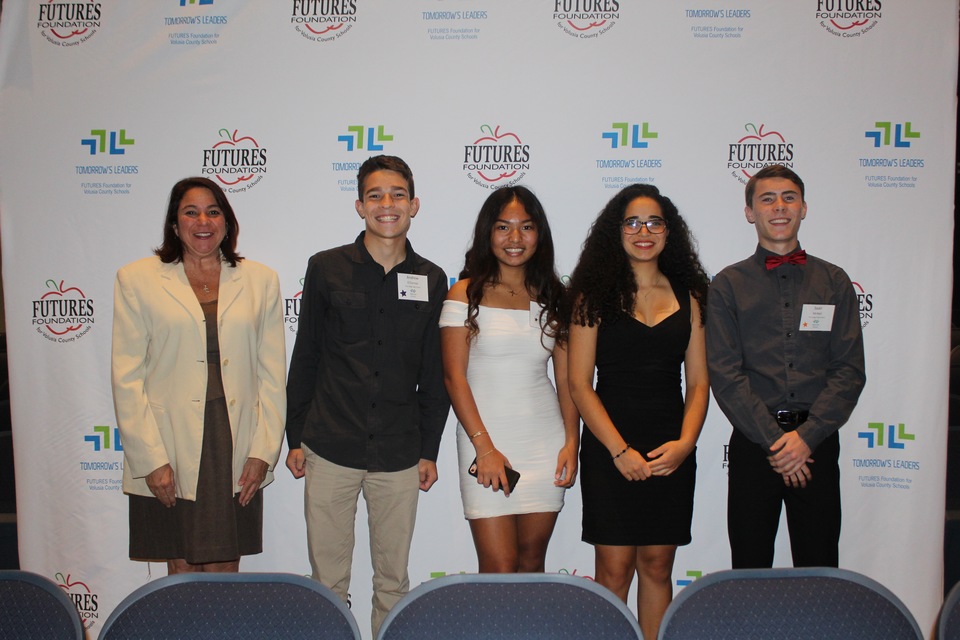 Pine Ridge High School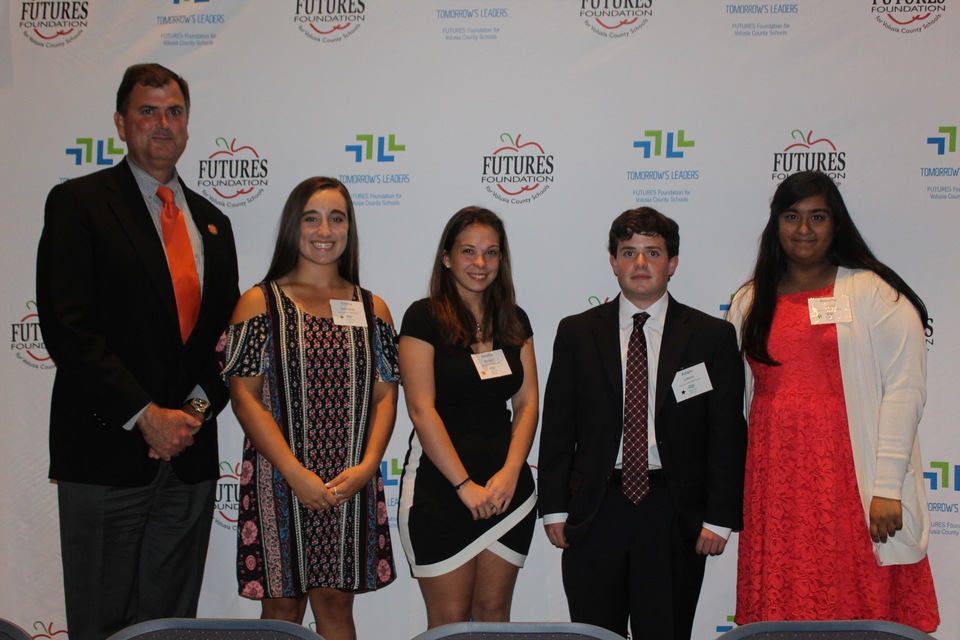 Spruce Creek High School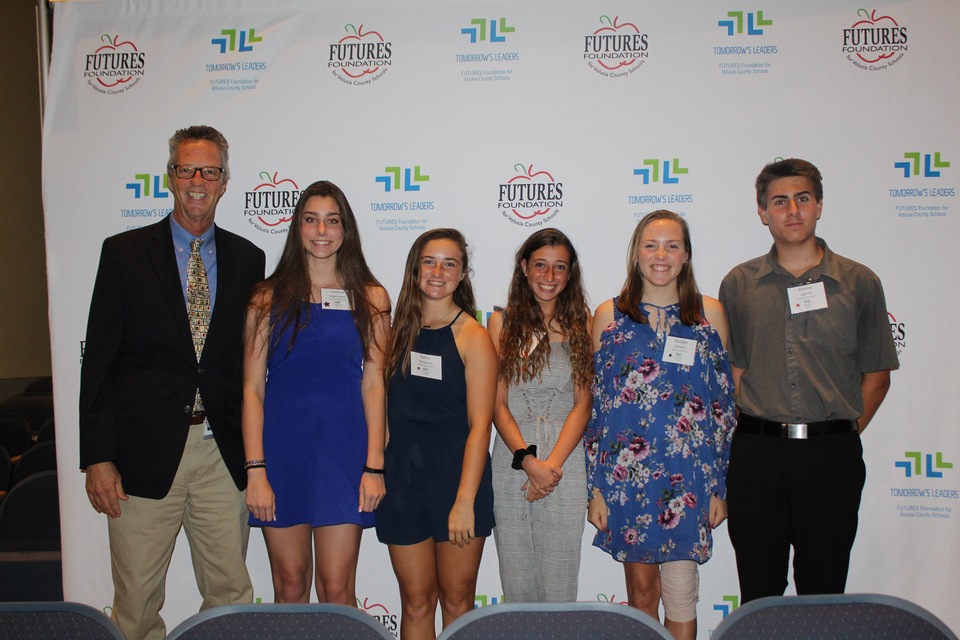 Seabreeze High School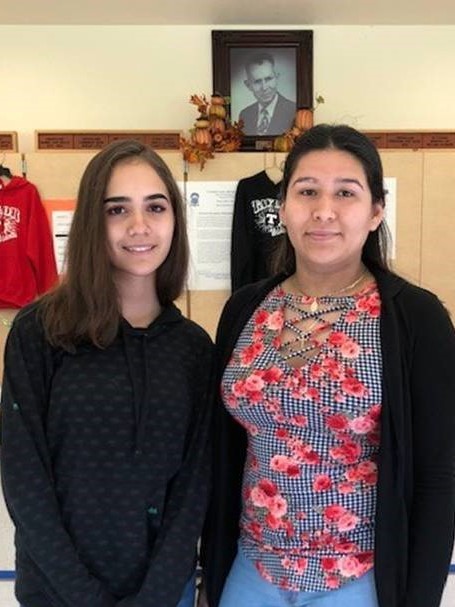 Taylor Middle-High School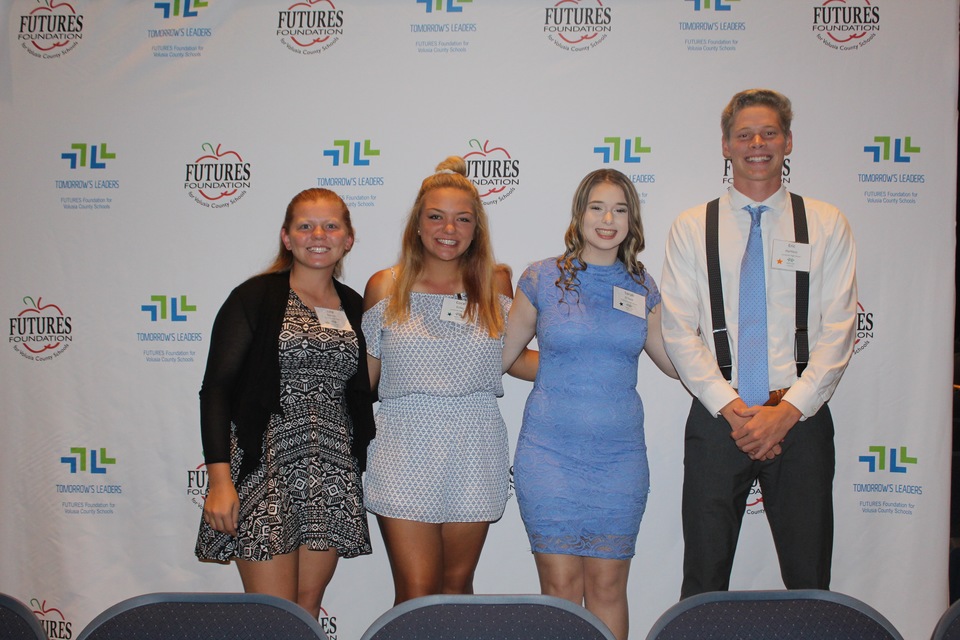 University High School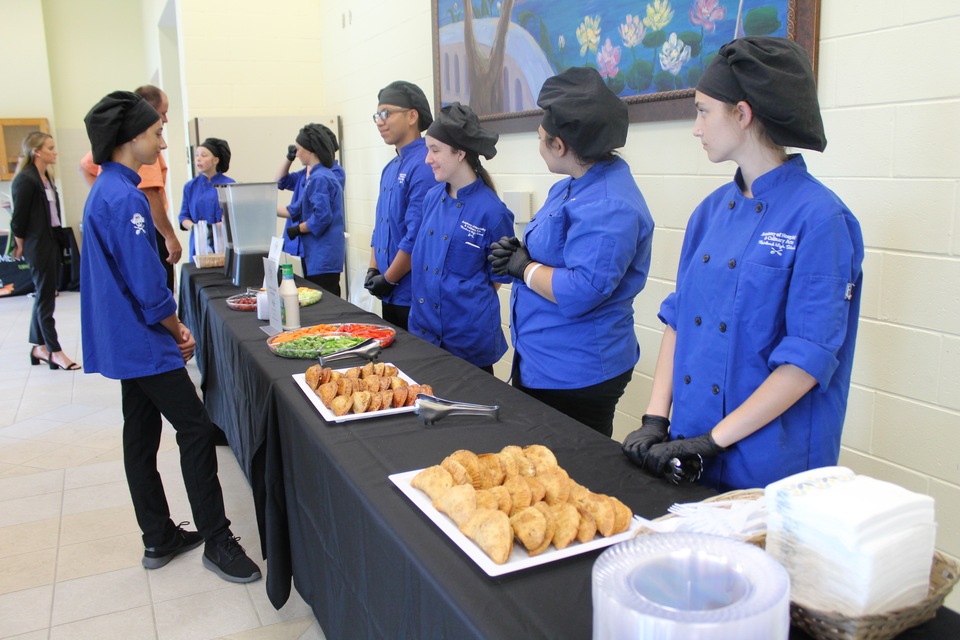 Thank you Mainland Culinary Academy for catering our delicious refreshments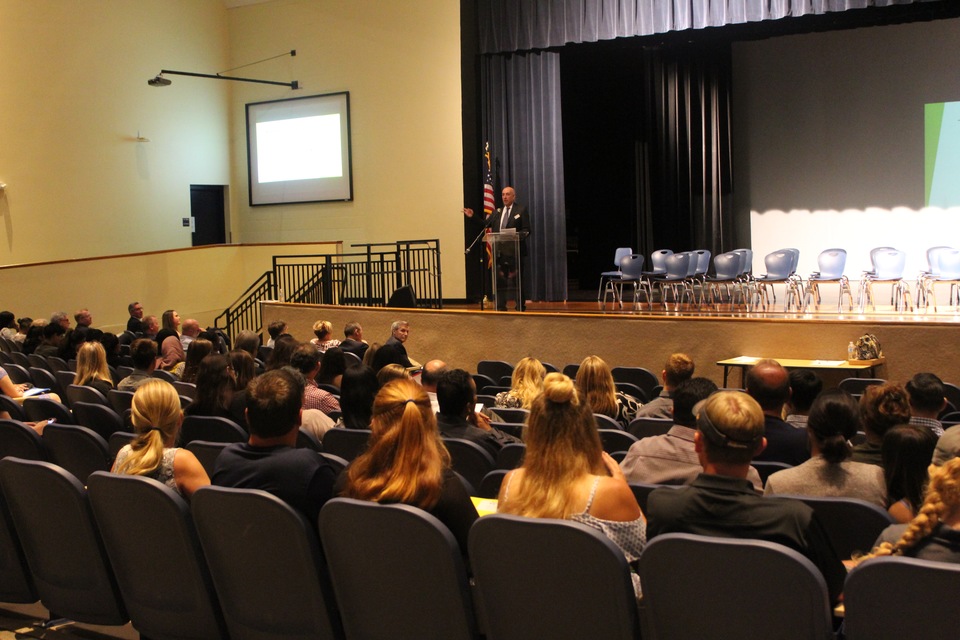 FUTURES President-Elect Jeff Brok welcomes all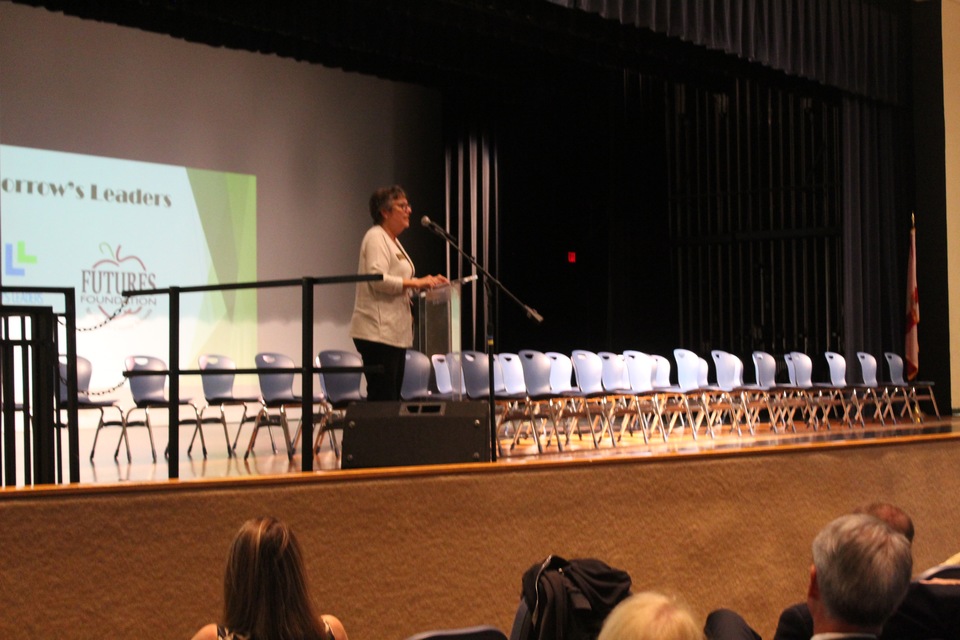 School Board Chairman Linda Cuthbert with School Board greetings
Supt. Tom Russell congratulating students
TL Alumni Mike Dyer providing great advice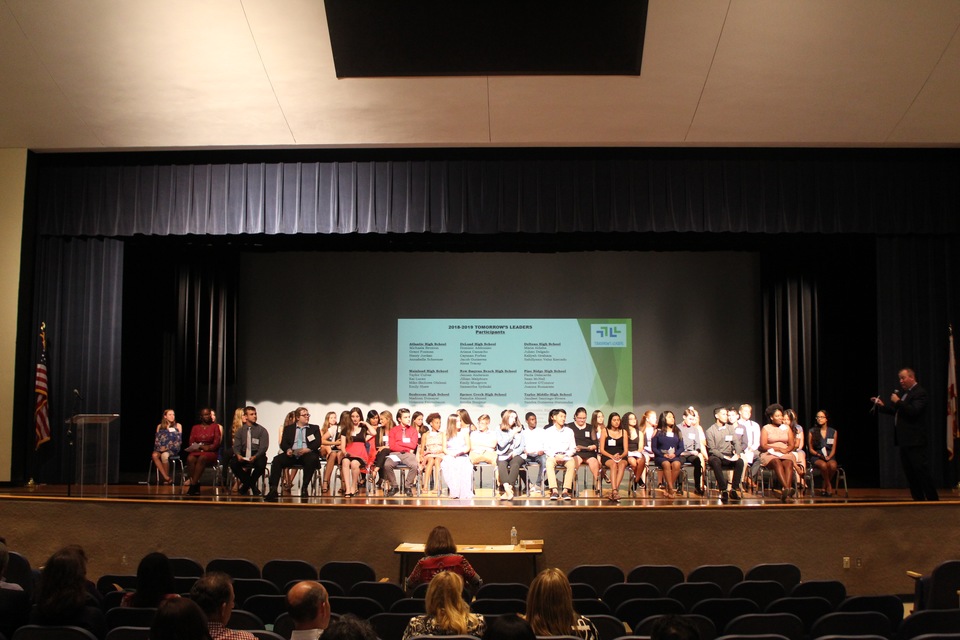 2019 Class of Tomorrow's Leaders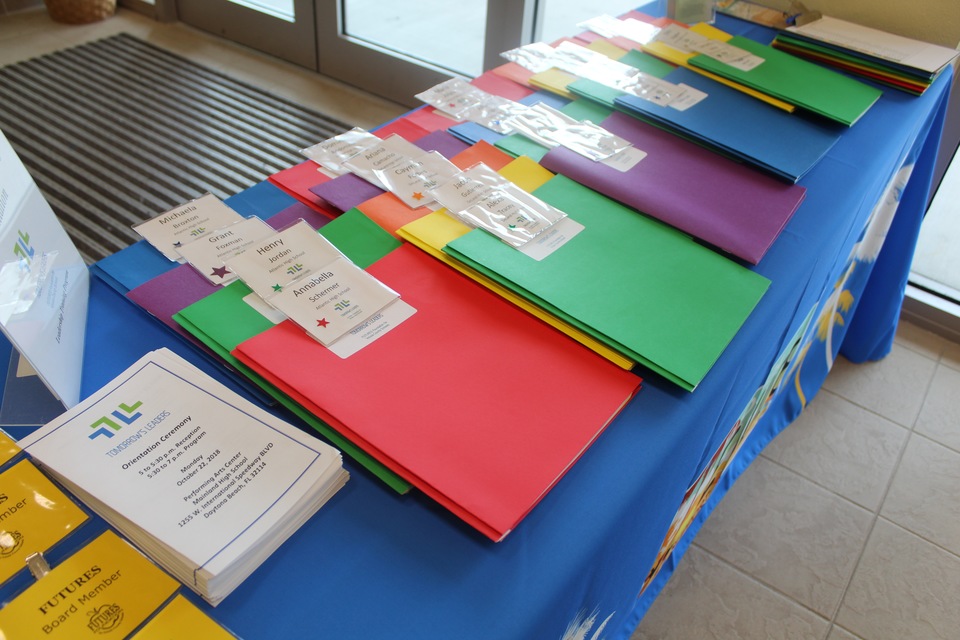 TL booklets with all of this year's info
---
Bookmark & Share
---
User Comments
Be the first to comment on this post below!