Principal Of The Year Award
2020 POTYs will be announced Fall 2020.
Tamara Hopkins, principal of Sweetwater Elementary School in Port Orange, is the 2019 Elementary Principal of the Year, and Carolyn Carbonell, principal of Deltona High School in Deltona, is the 2019 Secondary Principal of the Year (see photos attached and below). The announcement was made during a surprise visit by school board members, the superintendent of schools, district administrators and FUTURES Foundation representatives.
The Principal of the Year award is co-sponsored by Volusia County Schools and FUTURES Foundation. The purpose of the award is to honor outstanding leadership and service by school-level administrators.
2019 ELEMENTARY PRINCIPAL OF THE YEAR: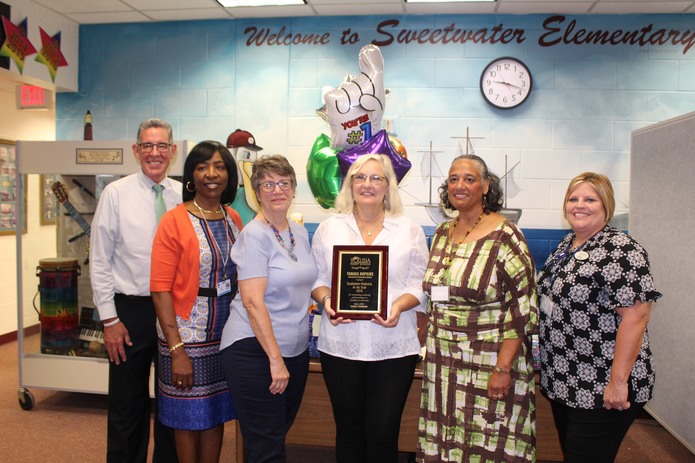 Tamara Hopkins, Sweetwater Elementary School
* * * * * * * * * *
2019 SECONDARY PRINCIPAL OF THE YEAR: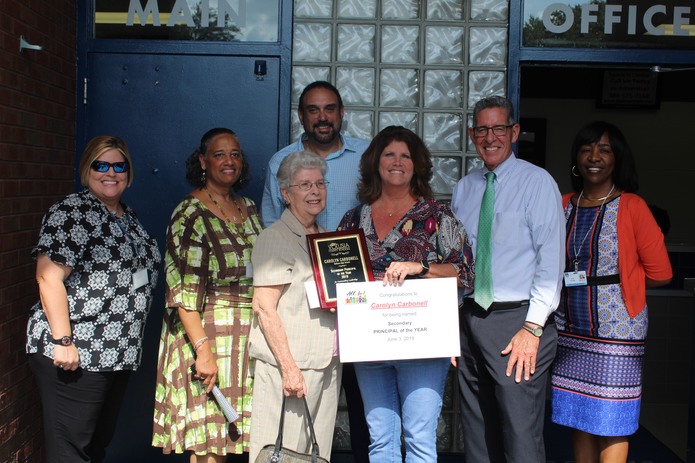 Carolyn Carbonell, Deltona High School