FUTURES Receives $5,000 STEM Solutions Grant from Motorola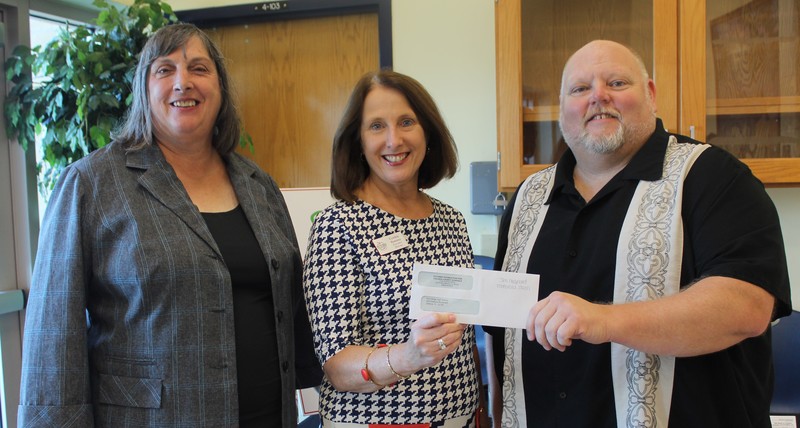 Daytona Beach, FL - FUTURES Foundation for Volusia County Schools today announced it has received a grant for $5,000 from Motorola Solutions Foundation, the charitable arm of Motorola Solutions, Inc.
Through the grant, FUTURES Foundation has partnered with Pine Ridge High School Manufacturing Academy Teacher Jim Maynard and District ENVIRON/STEM Resource Teacher Louise Chapman on the grant project "Mega Efforts Against Microplastics" whose goal is to advance a long-term project to research and mitigate microplastics contamination in our local estuaries. The Motorola Solutions Foundation provided $55,000 to challenge Florida's district-wide local education foundations to inspire students through projects designed to help them solve real-world problems in science, math, technology and engineering (STEM) areas this school year through a grant to the Consortium of Florida Education Foundations (CFEF).
"Using the design and engineering process, we will build a wireless controlled remotely operated vehicle (ROV) capable of conducting water sampling and other types of research in our waterways; design a prototype for a point of entry microplastics filer; and build a recycling plastic straw machine," according to Teacher Maynard. "Students will work in and outside of class averaging between 3 and 5 hours per week for the 28-week project. Students will tour the Dougherty Manufacturing facility and shadow Dougherty designers and engineers as they fabricate various projects to develop an understanding of how these processes and design objectives can apply to their own work," continued Mr. Maynard.
This year, Motorola Solutions Foundation grants will support programs that help more than 3 million students, teachers, first responders and community members around the globe. There is a specific focus on providing grants to programs that impact underrepresented populations, including females, minorities, people with disabilities, veterans and others.
"The Motorola Solutions Foundation is honored to and privileged to support the work of FUTURES Foundation for Volusia County Schools," said Matt Blakely, executive director of the Motorola Solutions Foundation. "We believe in organizations that are fostering innovation, building partnerships and driving change, and we're proud to be part of the positive impact they're making in communities." For additional information on Motorola Solutions Foundation grants program, visit: motorolasolutions.com/foundation
---
Bookmark & Share
---
User Comments
Be the first to comment on this post below!