VCS Names Madison Miller Teacher of the Year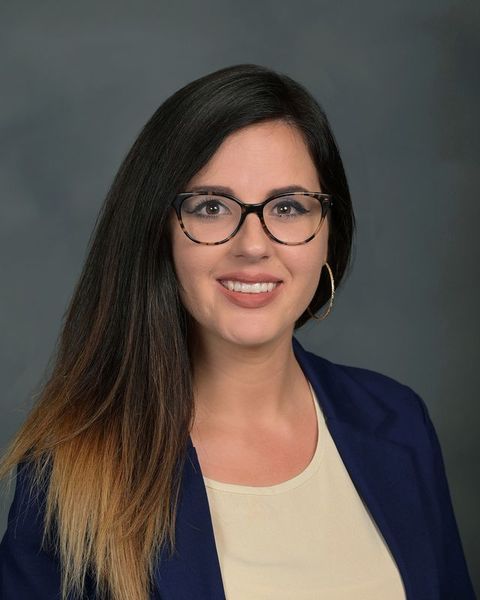 Madison Miller from Chisholm Elementary is Volusia County Schools' Teacher of the Year. Miller was selected from 70 nominees representing schools countywide and was one of five finalists for the district award. She will now represent Volusia in the state Teacher of the Year program.
The VCS Teacher of the Year ceremony, held Sunday, January 23, at the Ocean Center, was an event attended by honorees and friends of public education. It was presented by AdventHealth, official healthcare champion of VCS, and was co-hosted by FUTURES Foundation and Volusia County Schools.
Miller succeeds Citrus Grove Elementary School art teacher Frank Garaitonandia, who was Volusia County's 2022 Teacher of the Year and a top-five state finalist.
Madison Miller is a product of Volusia County Schools and continued her post-secondary education in Volusia. Her undergraduate degree is from Daytona State College, and she's currently completing a second master's degree from Stetson University.
"My goal in my career is to continue that legacy of support," Miller said. "It is the support, the roles that we play, that get our kids here, albeit proverbial stage. My career has focused on those without support: students in poverty, students in crisis, minoritized students, and transient students. We are their support system. Through equity and efficacy, we can continue to be that support."
Special awards were also presented to three teachers who represent VCS' three guiding principles. Superintendent Dr. Scott Fritz presented the awards along with a $150 check from FUTURES to:
Guiding Principle #1, Dedication to increased Student Achievement – Suzanne Boss, English Language Arts Teacher, Silver Sands Middle
Guiding Principle #2, Commitment to Finding Solutions to Problems – Joseph Brennan, Social Studies Teacher, Deltona High School
Guiding Principle #3, Mutual respect and positive relationships with all stakeholders – Vanessa Emers, Third Grade Teacher, Spruce Creek Elementary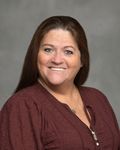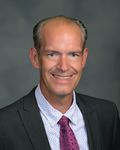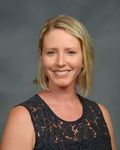 Major sponsors of the Teacher of the Year celebration include:
Presenting Sponsor – AdventHealth
Vehicle Sponsor – Daytona Kia, Daytona Mitsubishi, and Diamond Suzuki
Platinum Sponsor – Space Coast Credit Union
Gold Sponsors – FAIRWINDS Credit Union, T-Mobile, Volusia United Educators (VUE)
Silver Sponsors – Addition Financial, BRPH Architects Engineers, Inc., Dr. Bob & Candace Lankford, Mainstreet Community Bank of Florida, Matern Professional Engineering, Publix Super Markets Charities
Bronze Sponsors – CADY Studios, CPH, Inc., Linda & William Cuthbert, Daytona Beach Police Department, Daytona State College, Indigo Dental, Intracoastal Bank, Leonard's, PDK East Central Florida Chapter 1345, Susan & Carl Persis, SouthState Bank, Mr. Paul & Dr. Rosaria Upchurch, VASA – Volusia Association of School Administrators, Volusia County Council of PTAs, Volusia County Sheriff's Office, Wharton-Smith, Inc.
FUTURES Regent's Club Members – Alexis Lenssen, CFP®, Lenssen Wealth Management Group at Ameriprise Financial, Cobb Cole, Daytona International Speedway, Duke Energy, Florida Health Care Plans, Florida Power & Light Company, Launch Credit Union, Rue & Ziffra, Synergy Billing
FUTURES Chancellor's Club Members – Brown & Brown, Cici & Brown, Coloni Family Foundation, Abel Viteri & team at Equitable, Foundation Risk Partners, Ron & Lisa Hayes, Ladies Professional Gold Association (LPGA), Wharton-Smith, Inc., Sam & Barbara Willett
Major in-kind sponsors – Astro Skating Center, Daytona Beach News-Journal, Daytona International Speedway, Dean Stewart Photography, Embry Riddle Aeronautical University, , Herff Jones Co., Jostens Inc., MBI Direct Mail, Nina B. Hollis Institute for Educational Reform at Stetson University, One Daytona, Simply Roses, Stonewood Grill & Tavern, Wishworks Media
Dozens of businesses and organizations in Volusia County also contributed donations of goods and services to Volusia's Teacher of the Year program.
Learners Today, Leaders Tomorrow
---
Bookmark & Share
---
User Comments
Be the first to comment on this post below!