Duke Energy Foundation empowers Florida students, teachers and workforce through $1.56 million in grants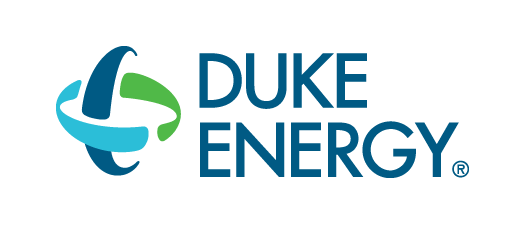 Emphasizing the importance of workforce development and science, technology, engineering and math (STEM), Duke Energy recently awarded more than $1.56 million in grants to 46 Florida-based programs.
The grants are administered through the Duke Energy Foundation, which provides philanthropic support to communities served by Duke Energy, with a focus on "K to Career" educational and workforce development initiatives, the environment and community impact.
The educational grants will help fund STEM projects, and the workforce development initiatives are designed to further bolster and expand the state's existing skilled workforce.
"I'm proud to say our 'K to Career' grant cycle is the largest investment we make in the state each year," said Harry Sideris, Duke Energy Florida president. "It demonstrates our commitment to the future of our communities by preparing students to become leaders and enabling and empowering a skilled workforce to meet the needs in high-demand fields."
Duke Energy workforce development grants have helped train workers across the country, including a program for energy workers at Lake-Sumter State College in Leesburg, Fla: https://illumination.duke-energy.com/articles/how-to-prepare-the-workforce-of-the-future.
Duke Energy's grants to K-12 local education foundations are also eligible for dollar-for-dollar matching funds through the state of Florida's School District Education Foundation Matching Grant Program, doubling the impact of the investment.
"The deep commitment of Duke Energy to Florida's future is evident in their investments in our students – from kindergarten through college," said Mary Chance, president of the Consortium of Florida Education Foundations. "From rural communities to urban school districts, Duke Energy is making STEM education relevant to students of all ages through hands-on activities and experiential learning, helping them make the vital connections they need to see themselves in STEM careers."
Recipients of the largest donations include:
Pinellas County Education Foundation: PCS STEM Academies ($212,000)
University of Central Florida Foundation: 2018 College of Engineering and Computer Science Programs ($125,000)
Lake-Sumter State College Foundation Inc.: Advancement of Energy Technology ($110,000)
University of South Florida Foundation Inc.: USFSP/USF College Marine and Biology ($110,000)
Foundation for Seminole State College: Duke Energy Environmental Sustainability Lab ($80,000)
Valencia College Foundation Inc.: Duke Energy Scholarships ($75,000)
Orlando Science Center Inc.: Improving STEM Education through STEM Field Trips ($75,000)
Foundation for Orange County Public Schools Inc.: Duke Energy STEM and Energy Education Teacher Grant Programs ($60,000)
Consortium of Florida Education Foundations Inc.: Raising the Bar for Florida's Local Education Foundations ($50,000)
Polk Education Foundation and Business Partnership Inc.: Full STEM Ahead! ($50,000)
Pasco Education Foundation Inc.: Woodland and Schrader Elementary STEM Lab and Teacher Training ($50,000)
Florida Education Foundation: Next Generation Summer Science Symposium ($45,850)
Citrus County Education Foundation Inc.: Preparing for the Future in Citrus County ($42,500)
Foundation for Seminole County Public Schools: Grants for Great Ideas ($40,000)
Challenger Learning Center: The Ultimate Classroom at the Challenger Learning Center ($30,500)
Futures Inc.: ENVIRO STEM ($30,000)
St. Petersburg College Foundation Inc.: First Generation Scholarship Initiative ($30,000)
Educational Foundation of Lake County Inc.: Duke Energy Classroom STEM Projects ($28,000)
Florida Polytechnic University Foundation Inc.: Duke Energy Foundation Scholarship ($25,000)
Polk State College Foundation Inc.: Bachelors of Education – STEM Active Learning Center ($25,000)
The Foundation for Osceola Education Inc.: The Pipeline Program ($25,000)
The Foundation annually funds more than $33 million to communities throughout Duke Energy's seven-state service area. In 2017, the company donated more than $5 million to nonprofit organizations in Florida.For additional information on Duke Energy's community giving programs, visit duke-energy.com/foundation.
Additionally, Duke Energy's volunteer support solidifies its commitment to the communities it serves. Florida employees have also rolled up their sleeves to help their neighbors. Last year, employees volunteered more than 15,000 hours in their communities.
About Duke Energy Foundation
The Duke Energy Foundation provides philanthropic support to address the needs of communities where its customers live and work. The Foundation contributes more than $33 million annually in charitable gifts.
The Foundation's education focus spans kindergarten to career – particularly science, technology, engineering and math (STEM) – as well as early childhood literacy and workforce development. The Foundation also supports environmental projects and community impact initiatives, including arts and culture.
Duke Energy employees and retirees actively contribute to their communities as volunteers and leaders with a wide variety of nonprofit organizations. Duke Energy is committed to building on its legacy of community service. For more information, visit duke-energy.com/foundation.
The Duke Energy Foundation is part of Duke Energy (NYSE: DUK).
Headquartered in Charlotte, N.C., Duke Energy is one of the largest energy holding companies in the U.S., with approximately 29,000 employees and a generating capacity of 49,500 megawatts. The company is transforming its customers' experience, modernizing its energy grid, generating cleaner energy and expanding its natural gas infrastructure to create a smarter energy future for the people and communities it serves.
A Fortune 125 company, Duke Energy was named to Fortune's 2018 "World's Most Admired Companies" list and Forbes' 2018 "America's Best Employers" list.
More information about the company is available at duke-energy.com. The Duke Energy News Center includes news releases, fact sheets, photos, videos and other materials. Duke Energy's illumination features stories about people, innovations, community topics and environmental issues. Follow Duke Energy on Twitter, LinkedIn, Instagram and Facebook.
---
Bookmark & Share
---
User Comments
Be the first to comment on this post below!