FUTURES Foundation Receives Grant to support Online Learning Resources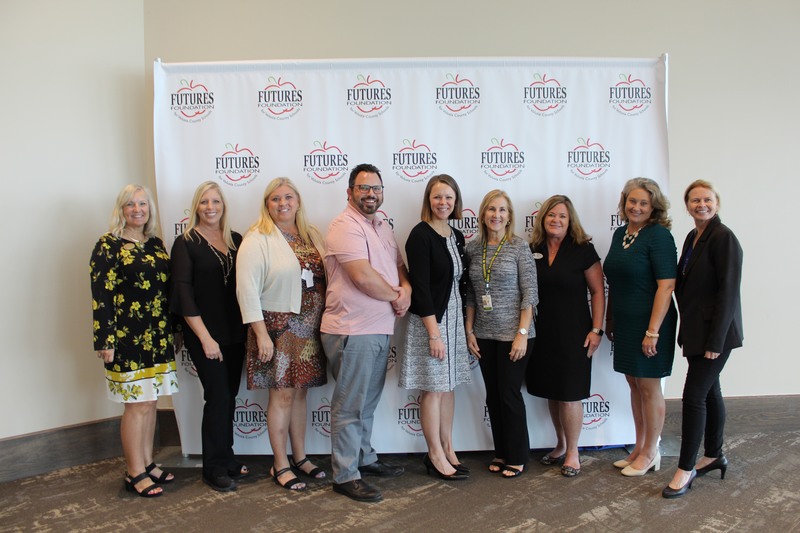 The Consortium of Florida Education Foundations (Consortium) recently awarded FUTURES Foundation for Volusia County Schools $123,270 in matching funds through the legislatively funded School District Education Foundation (SDEF) Matching Grant Program.
Tools for Online Learning will impact 12,000 students and 1,200 teachers in the Volusia County School District through 20 school and district-wide projects. The funding will primarily be used for salaries and benefits of tutors and substitutes, program supplies, professional development sessions, and most notably the purchase of standards-aligned online learning tools needed for increased individualized instruction such as Newsela, IXL, MobyMax and BrainPOP. These resources will help the project achieve the goals of improving literacy, engaging low-performing students, increasing STEM education, and enhancing classroom instruction. Utilizing Volusia County Schools' newly implemented strategic plan as the framework, these SDEF funded projects should improve the academic proficiency levels of our K-12 students. The funds received have been doubled by the private match of business partners such as Florida Power & Light Company, Stetson University, Earl Colvard and Boulevard Tire, Tanger Outlet's Tanger Kids Grant, Zaxby's, Duke Energy Foundation and others.
The Consortium has received legislative matching funds which provide a dollar-for-dollar incentive for local education foundations to raise private contributions for eligible projects more than 20 years. Since inception of the program, more than $127 million in combined private and state dollars has been provided for local projects that serve students, literacy initiatives, encourage STEM and career/technical education, increase classroom innovation, support teachers, and/or increase graduation rates.
The Consortium is the membership organization for Florida's school district-wide local education foundations. Established in 1987, the Consortium connects individuals, organizations, and financial resources to build the capacity and effectiveness of local education foundations throughout the state in achieving student success. The Consortium now has 66 member foundations with 1,100 business and community leaders serving as volunteer board members. Collectively, the local education foundations raise $82 million annually to support students, teachers and schools through a variety of programs. The Consortium has facilitated more than $62 million to local education foundations since 2002 through various private- and public-sector partnerships, including the State of Florida School District Education Foundation Matching Grant Program. To learn more about the Consortium and the statewide impact of the program, visit www.educationfoundationsfl.org.
FUTURES Foundation's vision is "All Volusia County Public School Students are equipped and prepared for college or career success" and its mission statement is "We engage business and civic leaders to promote and achieve educational excellence for Volusia County Public Schools." For more information about FUTURES, please visit www.FUTURESVolusia.org or contact Executive Director Cynthia Ramirez at 386-255-6475, ext. 50730, or caperric@volusia.k12.fl.us.
Photo 1: left to right are the principals of those schools receiving SDEF funding: Tamara Hopkins, Sweetwater Elementary; Dr. Julie Roseboom, Tomoka Elementary; Leslie Frazee, DeBary Elementary; Joshua Jackson, Pathways Elementary; Katie Kearn, Horizon Elementary; Susan Tuten, Ormond Beach Middle; Jennifer Williams, Citrus Grove Elementary; Shannon Young, George W. Marks Elementary; and Eilene Ahr, Edith I. Starke Elementary.
---
Bookmark & Share
---
User Comments
Be the first to comment on this post below!